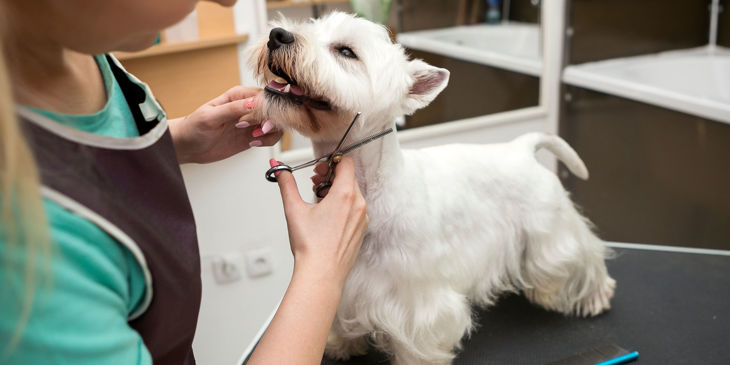 Here's How After 20 Years As A Social Worker, Sandi Started Her Own Dog Grooming Business
Meet Sandi Ferguson
Owner of Fergie's Dog Grooming in Perth
After dreaming of a career as a dog groomer on and off for almost 20 years, Sandi decided that it was finally time to make it happen. In this interview we ask Sandi to share her journey from complete beginner to dog grooming business owner.
Sandi, what made you choose to study dog grooming online instead of in a classroom?
After 25 years in social work, I desperately wanted a change of career. I love dogs and had been thinking about a career as a dog groomer for so many years. I started looking for courses, but couldn't sign up to a classroom because I needed to be able to keep working at the same time. I also found that classroom courses were really expensive. When I found this course, it offerred so much flexibilty and was really affordable, so it suited me perfectly.
What did you enjoy most about the course?
I loved doing the course. The modules were so easy to follow and were structured perfectly. As I was going through the assignments I was growing more passionate and excited about getting into grooming real dogs. I would say I loved the theory the most because there was so much to learn. I printed out all the modules and still refer to them now whenever I feel unsure.
How did you get practical experience?
I gradually purchased the essentials that I would need to start grooming and began practicing on my friends and family's dogs (sometimes quite badly, looking back!). I did a few days at a grooming academy and then after this I slowly started to charge for grooms. I offered half price grooms first for people that I knew from my local dog park. I put a message on the dog park social media page asking for models and was inundated with clients. After only a few weeks my confidence had grown so much that I was able to charge full price.
Tell us about your business, Fergie's Dog Grooming?
I converted my garage into my grooming space, so I get to work from home. I only work the hours I want, which at the moment is around 25 hours per week. It's perfect for me.
Do you have any funny grooming stories to share?
I was grooming a senior Maltese recently who made a continuous squeal. It was really loud. About 15 minutes into the groom I had the police knock on the door because there had been reports of screaming. I took a long time to answer, because I couldn't hear them over the noise of the blower and my ear muffs, but when I finally did, they were really amused to see who it was that was screaming!
Thank you for sharing your story Sandi
We wish you all the very best with your business. Fingers crossed for no more awkward visits from the police!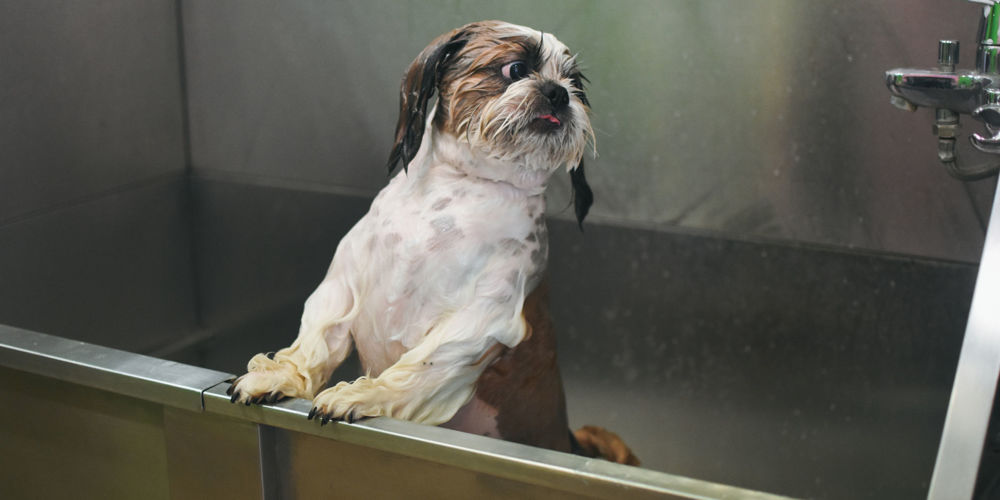 Course Benefits
Study online with no time limits.
Really affordable prices starting from just $25 per week.
Bundle includes 3 top selling courses, saving you hundreds.
One-on-one guidance from a professional groomer.
Includes video tutorials, interactive lessons and printable resources.
Practical experience gives you vital hands on experience with a variety of dog breeds.
Are you inspired by Sandi's journey? Become a professional dog groomer in under a year by enrolling with Pet Courses today!
Complete the form to get your free course guide
By submitting this enquiry, I agree to receiving emails from Pet Courses regarding courses that may be of interest to me and I accept the privacy policy. I can unsubscribe at any time.