Student Stories with Pet Courses Graduates
Do you aspire to be a confident, professional dog groomer? Pet Courses has helped hundreds of students achieve their dream. Become certified by studying 100% online and gain essential hands-on experience from the comfort of your own home.
You only need to read our student success stories to see what you could achieve!
Jodi Gooding
Jodi joined us back in May 2020, with a love of dogs and a dream of starting her own business. She started out by creating a Balinese style hut in her garage and practiced on friends and families dogs. After building her clients by doing letterbox drops, she now owns 'Transfurmations Grooming' which she has expanded into a beautiful renovated home salon space.
Photos courtesy of Jodi's website
Mellissa James
Melissa joined us with an already established mobile dog washing business. She was receiving so many enquiries for grooming services that she decided to upskill. Her business 'Mell's Poochie Pampers' offers mobile in home and salon style basic dog grooming services including bathing, deshedding and nail clipping.
Images courtesy of Mell's Facebook
Kelly Wright
Enrolling back in 2015, Kelly had always wanted to have her own dog grooming business. After graduating with her Professional Dog Grooming Diploma, Kelly started her business 'Groomed By Kelly' working part time. She got really busy so quickly that she increased her hours to full time offerring everything from pet clips, bath and blow drys to deshedding and nails.

Images courtesy of Kelly's Instagram
Julie Bezemer
Starting out with a basic set up at home and offering to groom her friends and families dogs, Julie has built her business 'Puppy Waves'. Organically growing her clients simply by word of mouth, Julie now has a dozens of dogs that she regularly grooms, working two days a week which works perfectly for her alongside her other business commitments.
Lisa Grant
After 35 years working in insurance, Lisa decided to follow her dream and start her own dog grooming business. It's safe to say that she's never looked back! Converting a spare bedroom in her house into her grooming space, she has built 'Lisa's House of Dogs' into a successful and rewarding busines.
Having studied with us back in 2019, Lisa has kept in touch and her video series 'At Home With Lisa' actually features in our dog grooming courses. In these videos she shares her journey to becoming a professional groomer. She gives you a tour of her beautiful grooming salon, introducing all the tools and equipment she uses, helping to guide new students as they embark on their own grooming journeys. As with most of our graduates, you'll find Lisa in our Student Facebook Group, willing to help answer questions and offer support.

Images courtesy of Lisa's Facebook
Alyson Bratt
After graduating in April 2021, Alyson nervously opened her salon 'Scrub Woofers Dog Grooming'. Worried that she wouldn't have enough clients, she kept her two part time jobs, but to her surprise after just 2 weeks she was running out of appointments and needed to quit her other jobs! She now boasts a 5 out of 5 star rating on her Facebook page alongiside hundreds of pictures of professionally groomed dogs.

Images courtesy of Alysons Facebook
Brooklyn Turner
As one of our youngest success stories, Brooklyn really is a true inspiration. Having graduated with her Professional Dog Grooming Diploma whilst completing Year 12 at school, she went on to set up a part time grooming salon from home. In a bid to gain more practical experience, she has since secured a grooming position at a small family owned salon where she specialises in Aisan Fusion and Teddy Bear styles.
Jayne Shilcof
During lockdown in early 2020, Jayne decided that it was finally time to follow her heart and study to become a professional dog groomer. Passionate about animals, having volunteered with, fostered and adopted many dogs she was keen to build a business with a connection to rescue dogs. Along with a friend her business specialises in dogs with a variety of issues, taking time to build a dogs confidence and never putting them under any stress. She also helps out with rescue and foster dogs, grooming them free of charge. Jayne absolutly loves her new career, her only regret is not having pursued it sooner!
Images courtesy of Jayne's Facebook
Ready to start your business? Become a professional dog groomer in under a year by enrolling with Pet Courses today!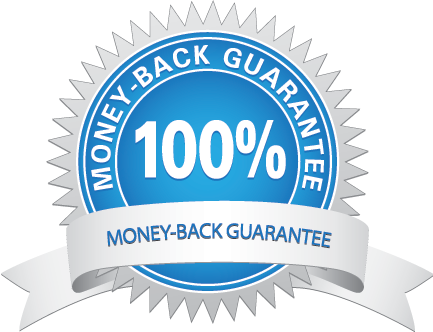 5 Day Money Back Guarantee On All Courses
We know you'll love studying with us, but if for any reason you're not 100% happy, just contact us within 5 days of enrolling to receive a full refund.