So which course should I choose?
If you're reading this, it's probably because you've made the decision to pursue your passion and become a professional dog groomer. Let us start with saying congratulations on taking the most important first step. We understand that searching for the right course that's actually going to offer you the outcome you're looking for can be a confusing process. Here we compare our three best selling online dog grooming courses, looking at what's included, course outcomes and the benefits of each.
Firstly, it's important to note that the dog grooming industry itself is unregulated, so there's no mandated certificate or recognition required to work as a groomer. It is vital though, that anyone that sells their services as a dog groomer be professional trained. That's where our three industry recognised online dog grooming courses come in. What better way to learn than from professionals themselves. From a tv star vet to an award winning dog groomer, our team of course writers and mentors have years of experience and knowledge to share with you.
Includes the first 6 modules of the diploma
Online quizzes
No assessments or practicals
No business resources
Who is this course for?
This online short course is perfect for someone that's interested in learning dog grooming, but is unsure if they want to pursue it as a career. Treat this course as a 'taster' to introduce you to the world of dog grooming. You won't be confident or skilled enough to start your own business at the end, but you will have gained important foundation knowledge to kickstart life as a groomer.
Topics covered explore;
Dog grooming equipment and tools such as shedding aids, combs, brushes and clippers. The ANKC breed groups, canine communication and calming signals. Canine anatomy, diseases,and skin disorders. Pre grooming and bathing techniques, nail clipping, teeth cleaning, pad trimming. Understanding basic styling in order to match the style to a dogs coat and breed type.
Includes 12 modules
Video tutorials, quizzes and assessments
Practical tasks
Downloadable business resources & templates
Who is this course for?
This one of a kind diploma has been specifically designed by a team of industry experts to take you from complete beginner to professional dog groomer. Including both written and practical tasks, you'll be guided by your professional mentor on the skills and techniques required to become a professional groomer to start your own business. Enrol now for just $25 per week
Topics covered explore;
This course includes everything from the Introduction to Dog Grooming, plus drying, scissoring and styling, including stretch, fluff and smooth drying techniques. Professional clipping and stripping, styling a spherical head shape such as a Bichoin Frise. Breed specific grooming including cross breeds such as Cavoodles and Groodles. Toy, Gundogs, Setter and herding dogs including drop coats and long and thick coats.
Includes Dog Grooming Diploma, Dog Psychology and Training Certificate and Pet First Aid Certificate
Video tutorials, quizzes and assessments
Practical tasks
Downloadable business resources & templates
Who is this course for?
By far our most popular dog grooming course, studied by those serious about starting their own business after graduating. Not only will you launch your business with a wealth of knowledge and confidence, you'll be able to offer tips on canine care, behaviour, nutrition and first aid to your clients, which will create customer confidence that is second to none. This is a comprehensive course including over 500 hours of lessons and videos. What's even better is the price as its currently on SALE! Studying these 3 courses as a bundle will save you over $400!
Topics covered explore;
Everything thats covered in the Professional Dog Grooming Diploma, plus get access to our business resource hub which includes checklists, templates and charts that will help you set up your business. Complete our online business plan and income projection templates for your new business and create a social media strategy to market it. This course offers 3 courses for the price of 1, also including essential dog behaviour and training and first aid skills that will set your business apart from the rest.
See Course Demo
Pet Courses Promise
We always work in the best interests of our customers and students. Our Pet Courses promise offers peace of mind and reassurance that we are the right fit for you.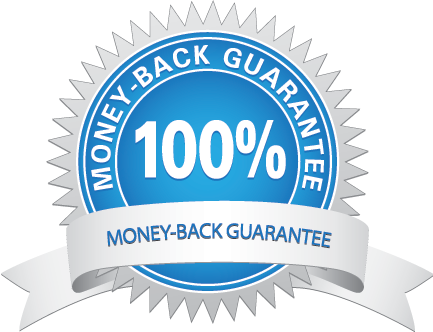 5 Day Money Back Guarantee On All Courses
We know you'll love studying with us, but if for any reason you're not 100% happy, just contact us within 5 days of enrolling to receive a full refund.
Success Stories
When you study with us, you are never alone. Join our Facebook group to enjoy connecting with other students and sharing your learning journey. Ask questions, seek advice or simply be motivated by others stories!
Julie Bezemer
Owner Julie Bezemer Puppy Waves
Julie's business started out by just word of mouth, with people stopping to ask who groomed her dogs. Before long she had dozens of regular clients and now happily works 2 days a week in her own salon.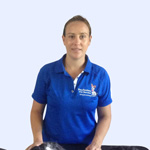 Nicole Scott
Owner Pawfection Pet Services
Nicole wanted a business that would fit around her new family that she could do from home. She had always loved dogs and dreamed of a career where she could work with them every day.
Sandi Ferguson
Owner Fergie's Dog Grooming
While studying, Sandi decided to post in her local dog park Facebook group to offer half price grooms so that she could get some models to practice on. She ended up being inundated with clients and after only a few weeks was able to charge full price.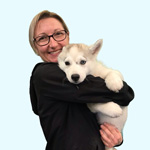 Amanda Toohey
Employed Groomer
Amanda used to go and watch her friend groom dogs which inspired her to study dog grooming. She helped out at her friends salon, shaving dogs pads and trimming nails and managed to secure a job at a local grooming and day care facility. Amanda has since set up her own part time business as well.
Lisa Grant
Owner Lisa's House of Dogs
After 35 years in insurance, Lisa decided to follow her dreams and start her own dog grooming business. After graduating, she converted a spare bedroom into a salon and embarked on an exciting new chapter in her life. She hasn't looked back since!
Alyson Bratt
Owner Scrub Woofers Dog Grooming
After graduating, Alyson nervously opened her salon. She was worried she wouldn't have enough clients so kept her two part time jobs going. After just 2 weeks she quit her part time jobs because she was running out of appointments for her clients!
Brooklyn Turner
Owner Head Turners Sudz-n-Scissors
Having always loved dogs, Brooklyn dreamed of a career as a dog groomer. Whilst studying for year 12, she completed her Dog Grooming Diploma and set up a small salon from her parents home. She has since gone on to specialise in Asian fusion and teddy bear styles having achieved so much at such a young age.
Brigitte Meissner
Owner of The Groomery
Having a background in dog behaviour and training, embarking on a career in dog grooming was a perfect match for Brigitte. After pestering everyone she knew with a dog to gain experience, Brigitte opened a small home salon. Following it's success, she is now in the process of expanding into an upmarket boarding facility as well.
Sharon McQuillan
Employed dog groomer
As a vet nurse, dog grooming complimented Sharons career really well and offerred her a back up career to earn extra money. Sharon now operates a grooming business 1-2 days a week out of a local pet shop, giving her great variety in her working week.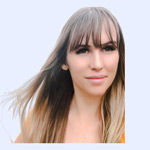 Kelly Wright
Owner of Groomed by Kelly
Dog grooming was a career that Kelly always wanted to pursue. While studying she practiced on friends and families dogs, setting up her mobile dog wash and grooming business before she even graduated. Initially starting out part time, she got so busy that she now operates full time.
Jodi Gooding
Owner Transfurmations Grooming
Having always loved dogs, grooming was the perfect career for Jodi. She started out by creating a balinese style hut in her garage. After doing letter drops and grooming friends and families dogs, her business has now expanded to work out of a beautiful renovated home salon.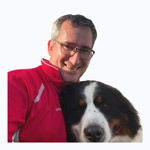 Kurtis Doyle
Owner of Bubbles & Bones Pet Grooming
After suffering some medical issues, Kurtis needed a new career that offered him more flexibility. He had the opportunity to purchase an established mobile business, so while studying he shadowed the previous owner, and was then ready to hit the ground running in his new mobile trailer.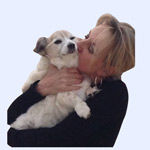 Jayne Shilcof
Employed groomer at Holistic Touch
Having fostered and adopted many animals, Jayne felt in her happy place surrounded by dogs. She took the plunge by enrolling to study dog grooming, finally following her passion. Now working alongside a friend and specialising in dogs with special needs, her only regret is that at 61 she wishes she had done it sooner!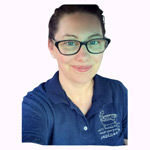 Mellissa James
Owner Mells Poochie Pampers
As a mobile dog washer, Mel was receiving so many customers asking her to groom that she decided to upskill, completing her Dog Grooming Diploma. Now 6 months on she is loving her job and looking forward to establishing a home based salon in the near future.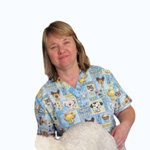 Leanne White
Home Groomer
Leanne was frustrated when her beloved elderly Poodle was refused grooming. So she took it upon herself to learn. She now enjoys helping others out as her new found hobby.